SPECIAL OFFER

Tae Kwon Do is an art of using feet and hands to defend oneself in a combat. It is an excellent way to gain confidence and control. It is a great exercise.

We offer 3 lessons for $19.95 (uniform is free).

To sign up for lessons and learn how YOU can benefit:

Call Grand Master Young Yu at

336 292-1430
Attention Parents and Students
With so many kidnapping and child abduction in the news lately, why would you not want to give your child an advantage over "would be predators" by letting them learn Martial Arts?
Grand Master Young Yu teaches more than just self defense. He teaches respect for parents, teachers, peers and oneself. He keeps up with their grades, encourages reading and to respect their elders. We offer daily classes for adults and juniors on how to protect one self.
Just give us a try for three lessons at $19.99 (uniform is free), and we will show you what we are talking about. Grand Master Young T. Yu has over 40 years experience teaching Martial Arts. It's a great exercise, lots of fun, and it could help save their life someday!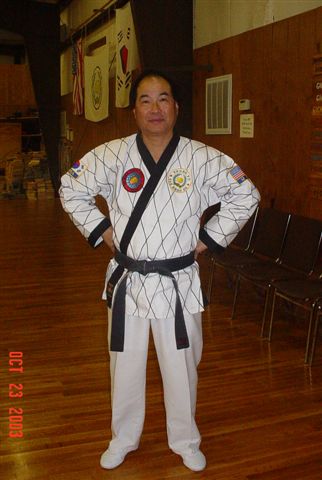 MEET GRAND MASTER YOUNG T. YU
(click here)
WELCOME TO YOUNG YU TAE KWON DO
Young Yu Tae Kwon Do is dedicated to preserving the traditional ideals of discipline, self defense, bravery, confidence, courage, honor, patience, respect, personal growth and much more.
If your child or children lack self-control, good grades, respect, courage and self-esteem, then they need to be here in our classes. They will meet new friends, learn how to protect themselves and especially learn respect for their parents, teachers and themselves. You will see a change in grades, attitude and respect. Call 336 292-1430 today for an appointment to talk with one of our instructors.
Young Yu Tae Kwon Do school is under the direction of International Grand Master Young T. Yu, a native of Seoul, Korea. He has been training students in Greensboro, NC since 1972. Note the picture below. You will see Grand Master Yu breaking off the tops of six heavy "return for deposit" drink bottles. If you study the picture closely, you will see the bottom of the bottles did not move at all. This picture was taken by the Associated Press. They set up cameras from every angle to catch this breaking demonstration that was thought to be impossible.
AWESOME!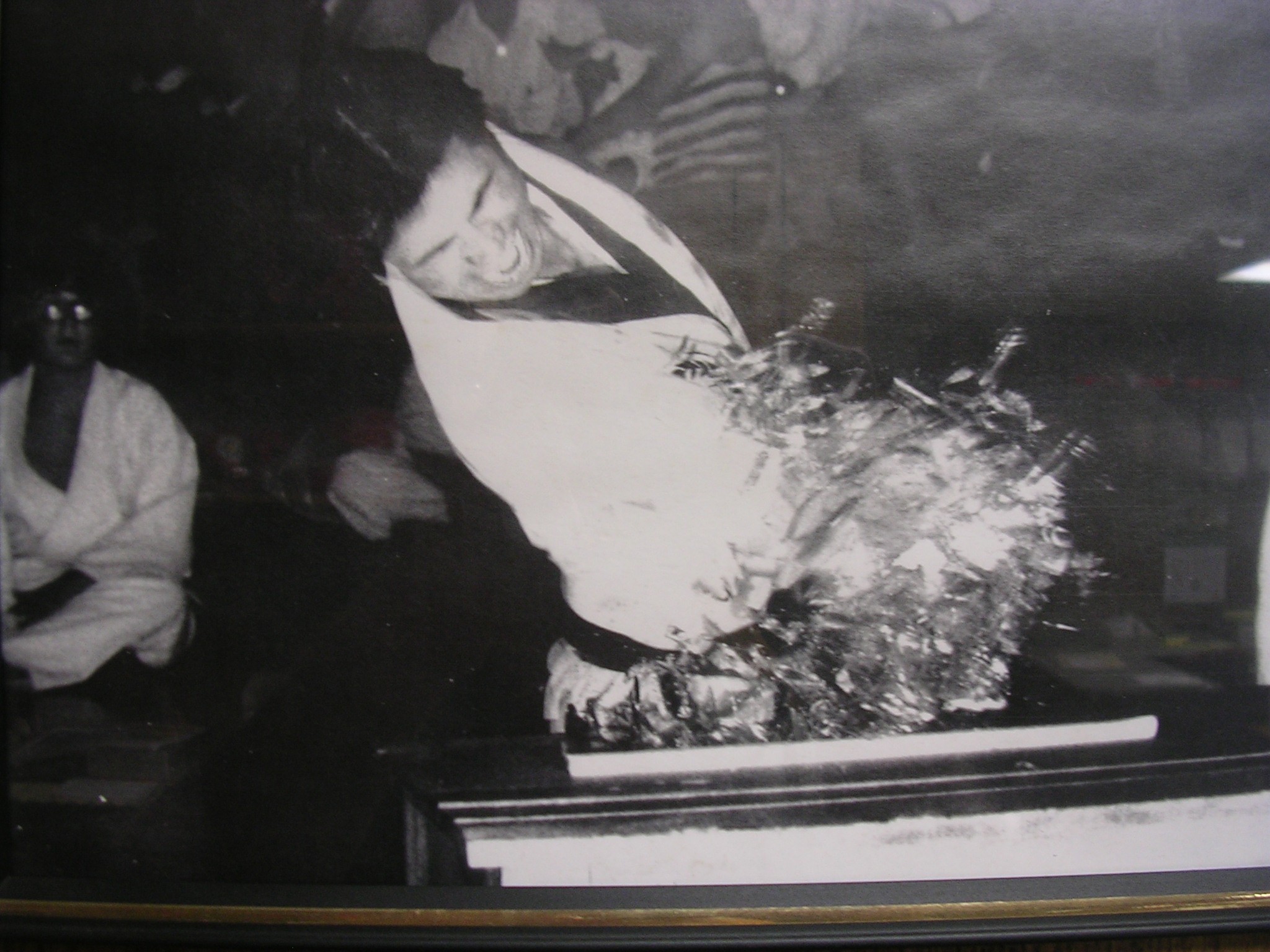 Six return for deposit bottles...look at the bottoms
SPECIAL PERSONAL TRAINING FOR EXECUTIVES
Grand Master Yu offers personal one on one self-defense teaching for executives. Yes, you can have a personal self-defense trainer and learn self defense from one of the highest ranking black belts in the United States. You will be taught how to defend yourself, regain confidence and enjoy excellent self-defense teaching. Call 336 292-1430 for more information.
YOUNG YU TAE KWON DO SCHEDULE
(CLICK HERE)
Facebook
Young Yu Tae Kwon Do is now on Facebook! Please log onto this wonderful social network, search for Youngyutkd, and get connected so that we can build our network of friends and spread the great word about our outstanding family. Don't forget to "Like" us on Facebook.

Visit us on Facebook and Click on "Like Us"..


Keep updated with the Young Yu Tae Kwon Do Association with our monthly Newsletter.
CONTACT GRAND MASTER YU AT
Young Yu Tae Kwon Do Association
4107 Romaine Street
Greensboro, NC 27407
(336) 292-1430

Email: YoungYuTKD@gmail.com